Third Week of Ordinary Time
I scored my first weekly "client" and delivered these seasonal local blooms yesterday. I'm not sure if they look like church flowers to everyone, but arranging them felt like church. I considered light and darkness, fruit and seeds, life and growth.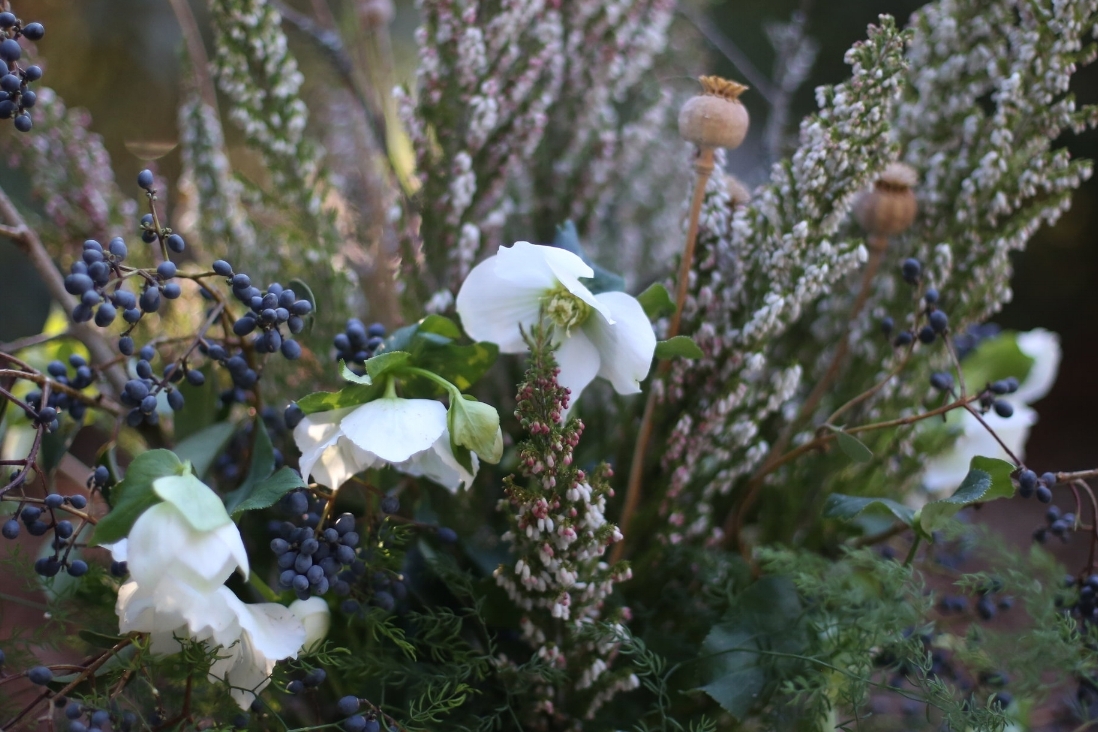 Snowy hellebores glow against almost-black privet berries. (In my NorCal garden, Hellebore grows merrily in dry shade, is gopher/deer resistant, and comes back stronger each year.)
I added poppy pods that a friend gave me and heather, diflexus, and bare branches for texture.
I'm hoping these Icelandic poppies bloom for next week's delivery. They show color along the narrow crack of each fuzzy head and should unfurl soon. These darlings may be the dazzling stars of the January garden!